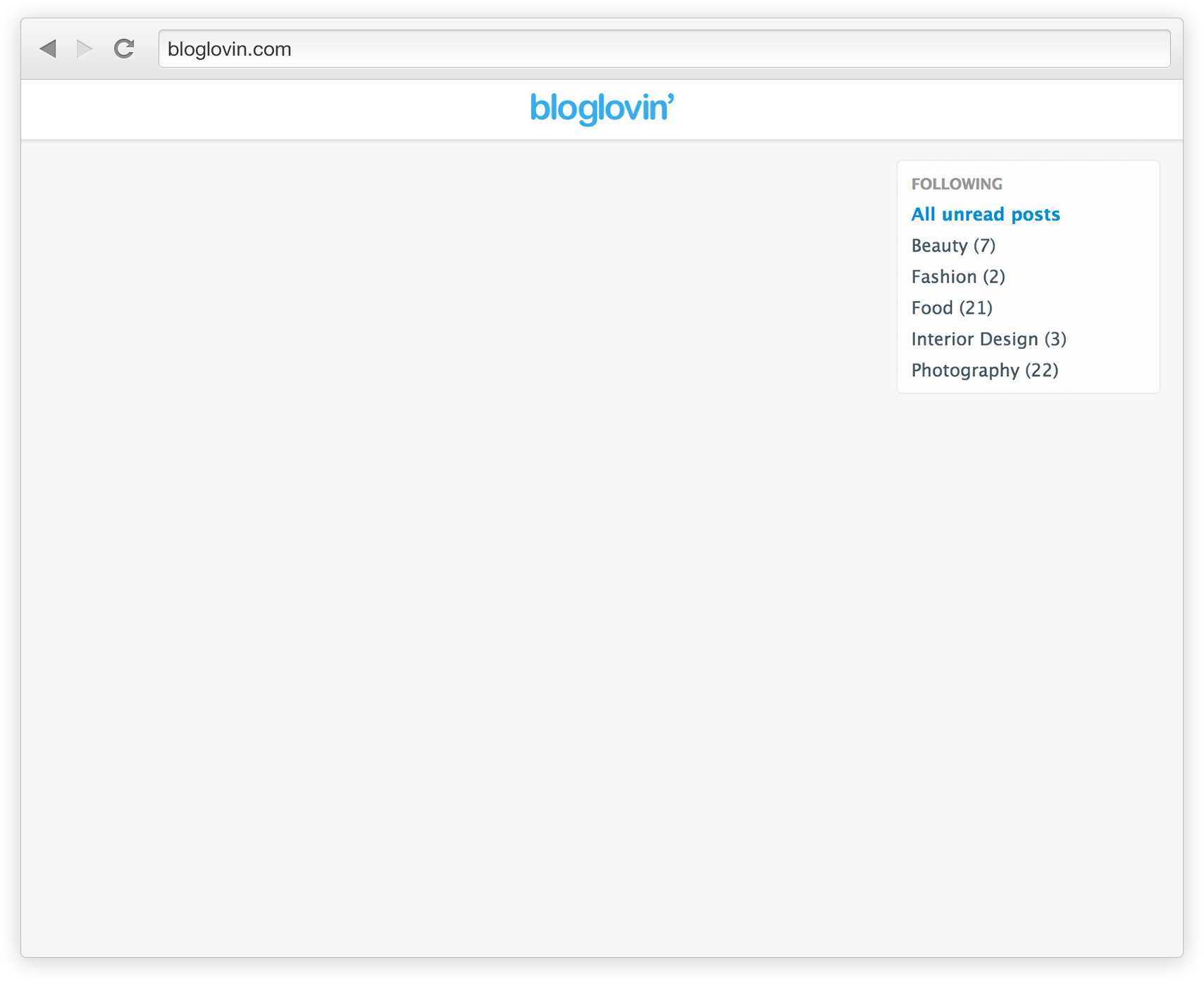 All your favorite blogs in one place
Add the blogs you want to follow and you'll get all of their new posts in a feed on bloglovin'! And yes, you can add [em]any[/em] blog.
* * *
Discover what's popular in fashion, beauty, interior design, food & more.
Find new interesting blogs or simply stay up to date with what's hot right now.
Join bloglovin' today
Bloglovin works on your computer, iPhone, Android and iPad!
Sign up now