Add the Bloglovin' Widget
Having a widget is the fastest way for readers to start following your blog. When you have a widget on your blog, it's easier for your readers to access your blog profile directly on Bloglovin'. Get a widget.



Notify Your Users
Let your readers know about your Bloglovin' account.

Not only will readers be able to engage with your blog more actively, but they will be able to save posts, create collections, and follow other blogs all in one place.





A great way to encourage readers is to include a link to your Bloglovin' profile right on your blog and at the end of your posts.





Bloggers who encourage their readers to follow them on Bloglovin' at the end of every post are much more likely to gain a bigger following.



Claim Your Blog
Claim your blog to verify your blog & to get engagement analytics.

When readers land on your Bloglovin' profile and they see that that the blog is claimed, it lets them know that they are following the right Bloglovin' account (similar to a verified Twitter or Facebook page).

Once your blog is claimed, you will receive email updates from an analytics dashboard that notifies you about new followers and how they engage with your posts.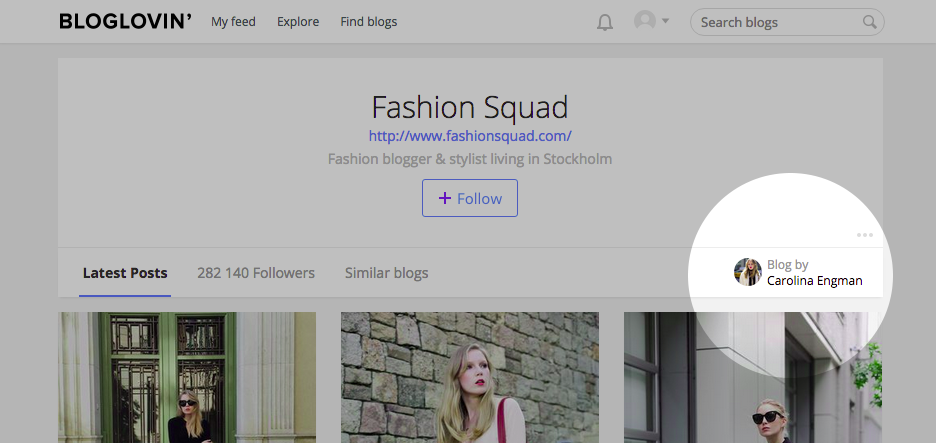 If you already have fans on Bloglovin', your blog may already be registered!

To claim your blog, search for it by typing your URL into the search bar on the upper right corner of Bloglovin'. If your blog is not there, you can request to add via our support team: help.bloglovin.com